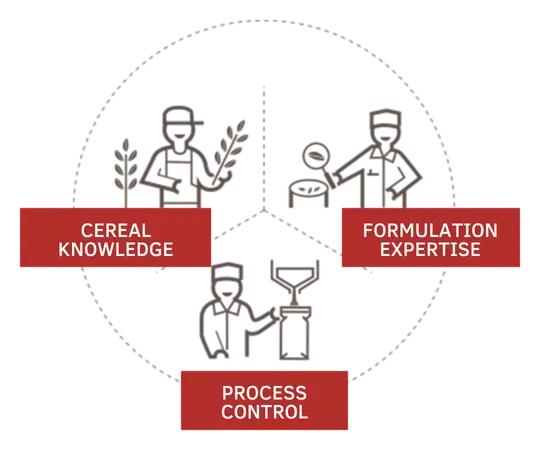 We know all about cereals, from agronomy to seed preservation, and about international markets, from grain trade to logistics, we also have total control over the transformation processes from milling to industrial bakeries and lastly, we can formulate bespoke solutions. All of which are real assets for our clients.

Our R&D, sales and marketing teams support our clients in the field, going directly to their factories and bakehouses to recommend ingredient solutions that are suited to their processes and applications.
Key figures- AIT
* Includes the AIT + Soufflet Biotechnologies business lines.
TWO CENTRES OF EXPERTISE
FOR THE BENEFIT OF OUR CLIENTS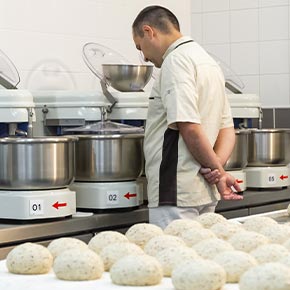 DEVELOPMENT
A service dedicated to providing technical support to our milling clients and breadmaking and pasta industry clients.
Our experts are regularly out in the field and work with your teams to continually improve your products bearing in mind your raw materials and equipment.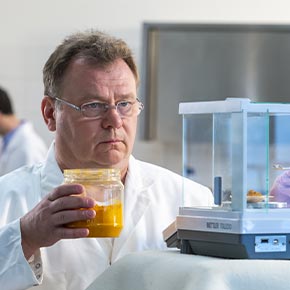 RESEARCH
The Research team, responsible for innovation projects in the medium- to long-term, works extremely closely with the InVivo/Soufflet Group business lines to anticipate new trends in ingredients and raw materials. This centre examines and deciphers the complexity of wheat flour and is an expert in diastatic 'profiling'.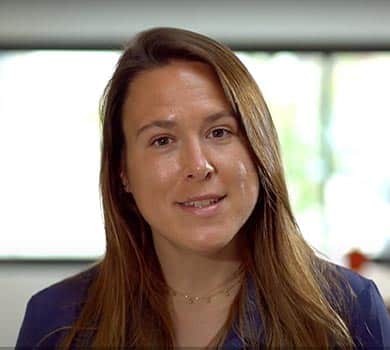 «
If you want to go fast, go alone; if you want to go far, go together.*
»
Flore VECTEN - Head of Development: Milling Business Line
Raw materials, equipment, and transformation processes: Flore leaves no stone unturned when advising our milling and industry clients. She has also mastered the art of combining wheat varieties and creating ingredient formulations to guarantee the quality and consistency of your flours and end products.
*African proverb
Find out more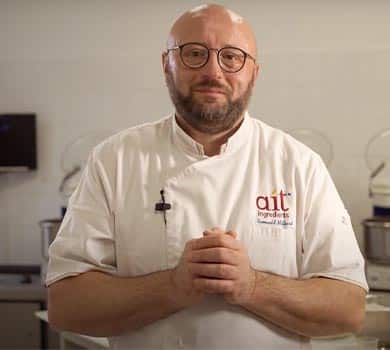 «
Intuition has nothing to do with routine, but rather with a state of spirit that lies beyond technique.*
»
Romuald MILLIARD - Formulator technician at Pôle Bakery Soufflet
Thanks to his travels around the world, Romuald and the entire development team have created a database of different breadmaking processes. The formulation will be different according to each model. He, therefore, combines the research team's knowledge in diastatic activities and his own knowledge of the field to adjust the ingredients formula so that it is just right for each client.
*Paulo COELHO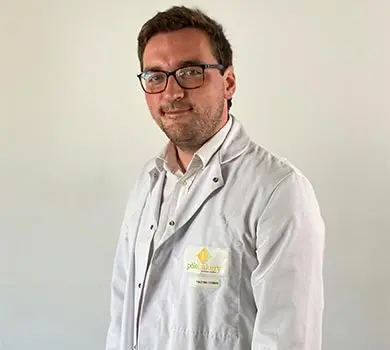 «
Innovation starts with a curious mind.*
»
Timothee Corman - Research Project Leader at Pôle Bakery Soufflet
Timothée is the man behind the R of the R&D centre at Pôle Bakery Soufflet.
This engineer admits to "needing to know and understand everything". There's certainly enough to satisfy his insatiable curiosity and fuel a comprehensive examination with so many topics from grains to bread! What does Timothée enjoy most about his job? Innovating to resolve the problems encountered by our clients.
*Taha-Hassine FERHAT
You have a project ?
Lets talk about it
Contact us
WE DO FAIR: OUR SOCIAL AND ENVIRONMENTAL COMMITMENTS
AIT Ingredients has signed up to the InVivo-Soufflet Group's "WE DO FAIR" CSR policy. The primary aim of this policy is to "Promote the Earth's potential" to contribute to feeding people worldwide sustainably. The WE DO FAIR approach focuses on five areas, and these pillars are central to AIT Ingredients fulfilling its commitments.